Charles Roth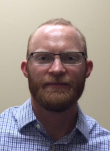 Charles Roth graduated with honors from Tufts University with a B.S. in Mechanical Engineering. Prior to entering the world of intellectual property he spent eight years working as an engineer, primarily doing pipe-stress analysis and material specifications on large-scale industrial projects. For two years he worked "in the field" assisting with the construction and startup of billion-dollar chemical plants. This work included verifying the installation of critical piping systems and equipment, and finding solutions for a wide range of issues that arose during construction and startup.
Charles is admitted to practice before the United States Patent and Trademark Office as a Patent Agent, and is a licensed Professional Engineer.
Charles grew up in the mountains of Aspen, Colorado and enjoys spending his time away from the office skiing, golfing, and traveling the world.