Micah Gunn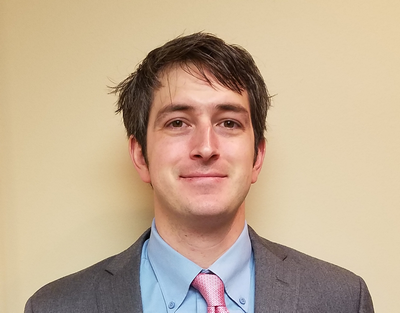 Micah Gunn has a JD degree from the University of Denver Sturm College of Law and is admitted to practice before the Courts of the State of Colorado. He is also admitted to practice before the United States Patent and Trademark Office.
He has a Bachelor's degree in biochemistry, a Master's degree in microbial biotechnology, and a Graduate Certificate in molecular biology from North Carolina State University. In his final year of law school, he served as co-president of the Intellectual Property Law Society.
Before becoming an attorney, he worked in the field of pre-implantation genetics using Illumina MicroArray technology to perform cutting-edge diagnostics on embryonic cells prior to in-vitro fertilization. At the time this test was only performed in a handful of laboratories worldwide, allowing him to publish on breakthrough studies, and travel throughout China helping establish diagnostics laboratories. Additionally, he worked with a contract research organization performing PCR based assays, northern and southern blotting, and a host of other assays to service many clients including a well known GMO food producer. In addition he has worked on enzyme stability studies and performed various microbial identification and purity assays.
For fun, he loves playing electric guitar with various Denver musicians, wrestling his Great Pyrenees, and exploring the outdoors. He is also an avid supporter of the St. Jude's Children's Research Hospital and an advocate for criminal justice reform.