Carl Oppedahl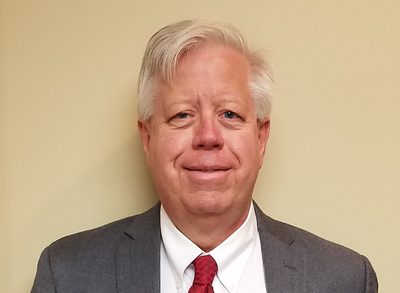 Carl Oppedahl is a member of the firm. He is technically trained in physics, electrical engineering, mathematics, and software engineering, having earned a bachelor's degree with a double major in physics with honors and mathematics with honors from Grinnell College in 1978 and a law degree in 1981 from Harvard Law School. Upon graduation from Grinnell College he was co-awarded the Linn Smith Prize for Excellence in Mathematics. He has written and prosecuted numerous patent applications in electrical engineering, computer software system, and mechanical areas. He is an active computer programmer and holds an Extra-class amateur radio license.
Carl has served as an adjunct professor at University of Denver School of Law, teaching Advanced Patent Law. He served for many years on the faculty of the Practising Law Institute's Patent Bar Review Course and served as an adjunct professor at Cardozo Law School where he taught Advanced Patent Law. He has lectured in continuing legal education (CLE) programs in New York, Texas, California, Georgia and Colorado.
Carl has a peer rating by Martindale-Hubbell of "AV".
Carl Oppedahl has served as a member of the Board of Directors of the American Intellectual Property Law Association and as chair of the Patent Cooperation Treaty Issues Committee of the AIPLA.
Mr. Oppedahl is admitted to many courts and has litigation experience. He is admitted to practice before the United States Patent and Trademark Office.
Mr. Oppedahl is a frequent speaker on intellectual property subjects and has many publications. You can see Mr. Oppedahl's blog.
---
This page is https://www.oppedahl.com/oppedahl.htm