Ethics issues with the use of email
---
---
Email is fast and easy form of communication, but unless you encrypt your messages, you risk that someone could intercept, read, alter or destroy your emails.
Astonishingly, all four of the following statements are true:
It is very easy for third parties to intercept email messages. It is technically possible for third parties to alter emails.
It is extremely easy to use encryption and digital signing to make it nearly impossible for anyone to intercept, read, or alter emails
Nearly all commonly used email programs, including Microsoft Outlook and Thunderbird, have encryption capabilities built in
Very few attorneys use encryption to protect their email communications
In this webinar, we will discuss ethical issues in the use of email in attorney-client communications, and we will discuss ways to protect such communications.
When? December 8, 2009
11:00 AM to 12 noon Pacific Time
12 noon to 1:00 PM Mountain Time
1:00 PM to 2:00 PM Central Time
2:00 PM to 3:00 PM Eastern Time
Learn the "best practices" for use of encryption of email between attorney and client, and for use of encryption between attorneys.
Learn the difference between "digital signing" and "encryption" of email messages
Learn how to secure not only the body of an email message from prying eyes, but also any attachments
Learn how to know whether an email that has been sent to you has been "signed" and whether it has been "encrypted"
Learn how to explain all of this to your clients, so that they may conveniently use encryption in their communications with you
The faculty? The presenter will be Carl Oppedahl, practicing patent attorney and adjunct professor at the University of Denver law school. Professor Oppedahl obtained his BA in physics from Grinnell College and his JD from Harvard Law School.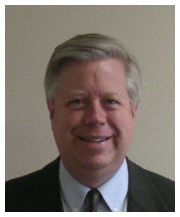 He is chair of the Patent Cooperation Treaty Issues Committee of the American Intellectual Property Law Association. He is admitted to practice before the United States Patent and Trademark Office and before many courts. He has spoken at dozens of professional meetings and CLE programs over the past twenty-five years.
Who should attend? The target audience for this program is attorneys who use email in communications with clients.
CLE? This seminar has received CLE accreditation in Colorado (1 ethics credit). Attendees will be provided a Uniform Certificate of Attendance which may be signed and filed with the appropriate MCLE Board or Commission.
Cost?
Single attendee: $30
2-10 attendees per site: $50
11-20 attendees per site: $80
over 20 attendees per site: $150
How to sign up? To register for this program, go to the webinar registration page. After registering, you will automatically reach a payments page. After you have made payment, you will receive a confirming email message with a link to the webinar itself. The confirming email should arrive within twenty-four hours of successful payment.
If you registered with the webinar registration page but did not complete the payments page, then go to the payments page again and complete the payment. You will later receive a confirming email message with a link to the webinar itself.
Format? This program is a webinar, meaning a seminar offered over the Web. It is anticipated that at some law firm and corporate locations, the presentation-slide content of the webinar will be projected upon a screen in a conference room. Other attendees will view the presentation on their own computers. Audio will be provided both through computer speakers and by means of dial-in telephone numbers. Participants will be able to submit typed questions through the webinar system. After the webinar has finished, participants will be requested to complete an online evaluation form.
Many attendees will find it convenient to receive the audio through their computer speakers, which is free of any per-minute charge. It will also be possible to dial in to a conference bridge to receive the audio; this will be a toll call with regular per-minute long-distance telephone charges.