You are invited to attend an AIPLA trademark roundtable at the USPTO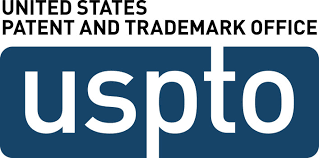 You can read about this roundtable here on the web site of the USPTO.
The American Intellectual Property Law Association (AIPLA) is pleased to host a free roundtable discussion with USPTO leaders, including:
Meryl Hershkowitz, Deputy Commissioner for Trademark Operations

Meryl has overseen the examination and processing of applications throughout trademark operations since 2015

Wendy Cohen, Interlocutory Attorney, Trademark Trial and Appeal Board

Wendy has served as an Interlocutory Attorney at the TTAB since 2012
When: Friday, April 21, 2017
Where:
USPTO
1961 Stout Street, second floor
Denver, CO 80294
The roundtable will take place in the "Longs Peak B" meeting room.
Agenda:
Arrival, security screen, badge pickup: 8:00 AM
Breakfast: 8:15 AM to 9:00 AM
Roundtable: 9:00 AM to 11:00 AM
Add this event to your calendar:
The start time is 2017-04-21 8:00:00 and the end time is 2017-04-21 11:00:00. The time zone is America/Denver. The even is AIPLA trademark roundtable. AIPLA trademark roundtable https://www.oppedahl.com/tm-roundtable/ The location is 1961 Stout Street, Denver, CO 80294. Your breakfast host is Oppedahl Patent Law Firm LLC. Contact: carl@oppedahl.com
Complimentary breakfast provided by Oppedahl Patent Law Firm LLC
The program is sold out. Every seat is taken.
---
Planning your visit
Visiting this federal building is like going to the airport. Leave most things in your car. Allow thirty minutes for the building security screening.
This photograph shows where to enter the federal building which is at 1961 Stout Street.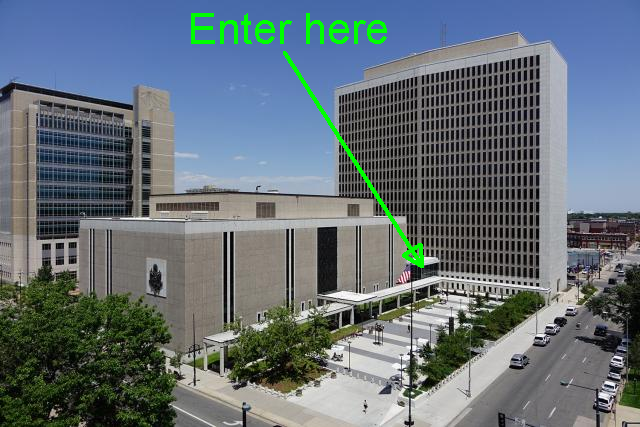 Free wifi will be available.
Parking:
Garage parking at 1890 Stout Street
Surface parking at the corner of 20th Street and Champa Street
Surface parking at the corner of 20th Street and Stout Street